With deep appreciation to Blueberry Cove 4-H Camp and members of the Conservation Commission for a beautifully built kiosk, permitted and installed in the parking access to the Marsh, students were able to prominently display their work for the community.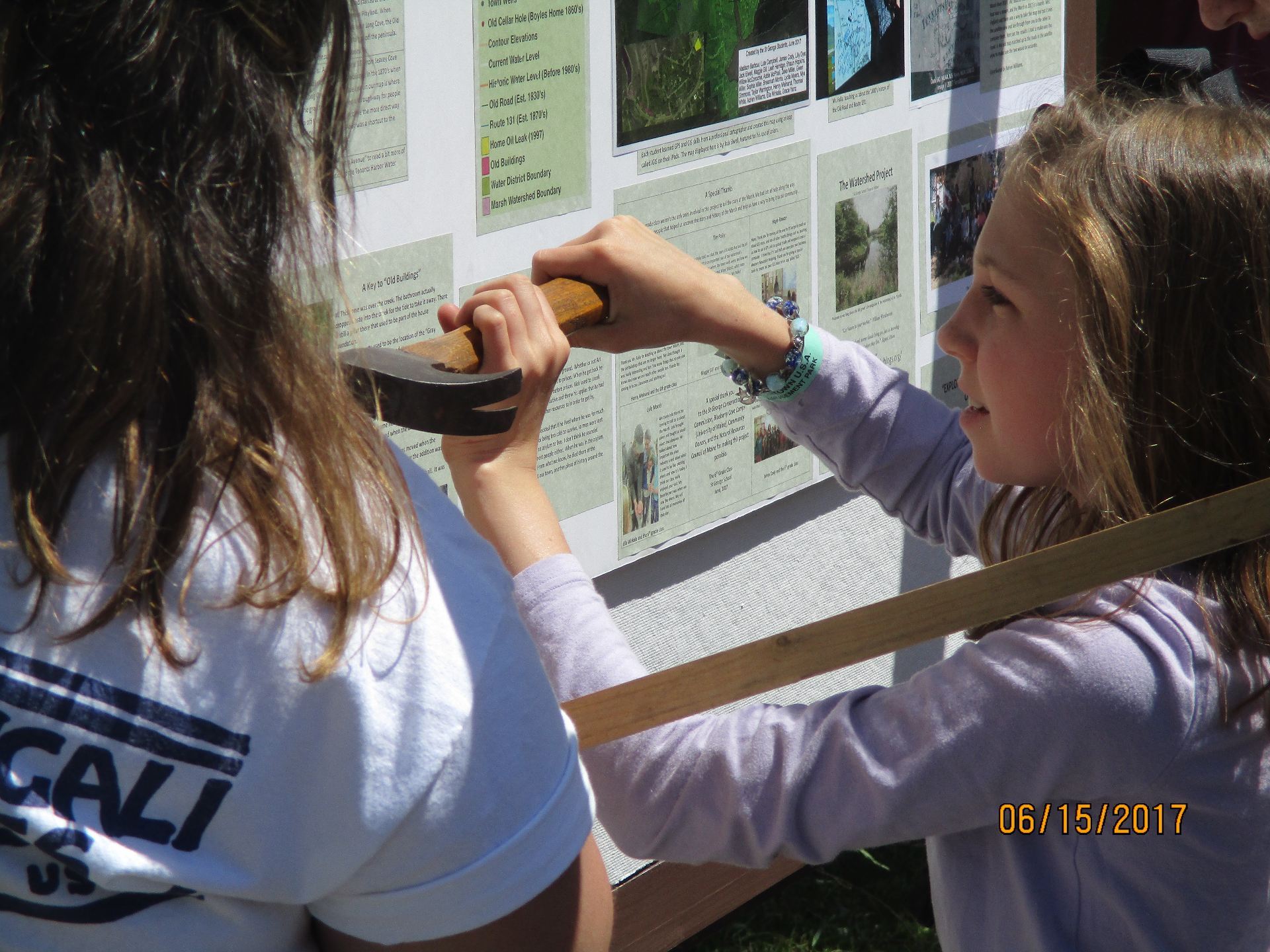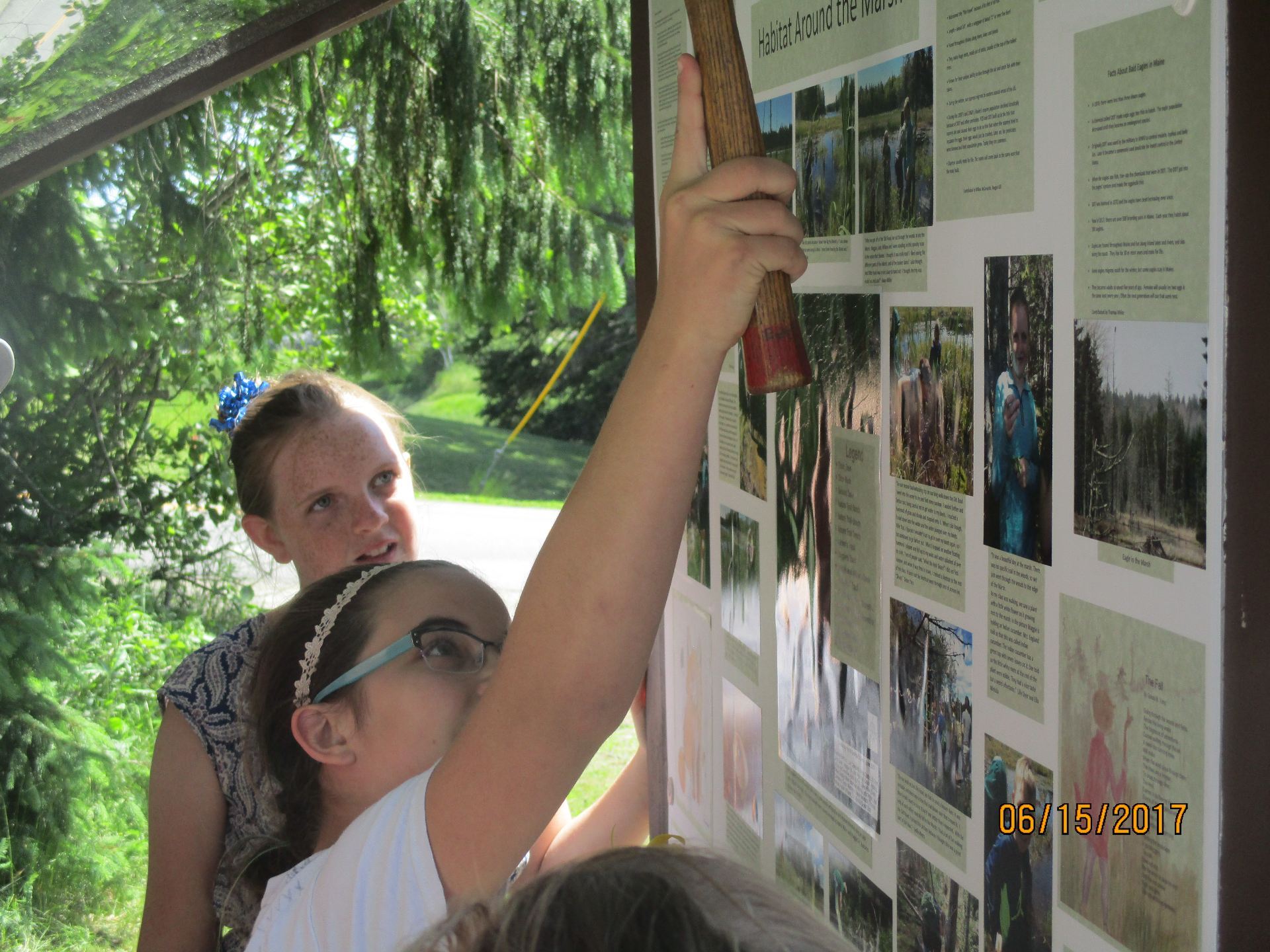 One panel focuses on "History Around the Marsh" featuring a GIS map students created showing the boundary of the watershed and the location of the home fuel oil leak that led to the Water District, whose boundary is also located in the map along with the two town wellheads that provide public water.  The historic route off the peninsula is featured and how it came to be "replaced" by Route 131, and many old buildings that used to be along Main Street near the outlet of the Marsh that have been demolished or relocated through the years.  We were able to find the "Old Cellar Hole" of a family mentioned in the 1860's census and on an 1857 map that shows the Marsh as a stream throughout. We were able to create a superimposed image of today's Marsh over the old map to locate today's more extensive body of water.
Another panel focuses on our "Explorations of Habitat Around the Marsh" and all the places we ventured and what we did and what we saw.  Students wrote caption descriptions to photos we took while exploring and share art illustrations and poetry inspired by the watershed.  Information on featured species; eagles, osprey, elvers and alewives is also displayed!  Come see and learn!