Students were privileged to help survey elevations of the outlet stream to the Marsh.  The Nature Conservancy made a site visit to the stream on May 3rd; asked by the town's Conservation Commission to survey the site and collect data to be used in the process of creating a concept design to improve fish passage.  Their crew of four biologists enlisted the help of both 6th and 7th grade volunteers to help hold the two prism poles as they took distance and angle measurements of referenced points that would help re-create the terrain of the outlet.  Students found it took concentration to keep the pole steady and level.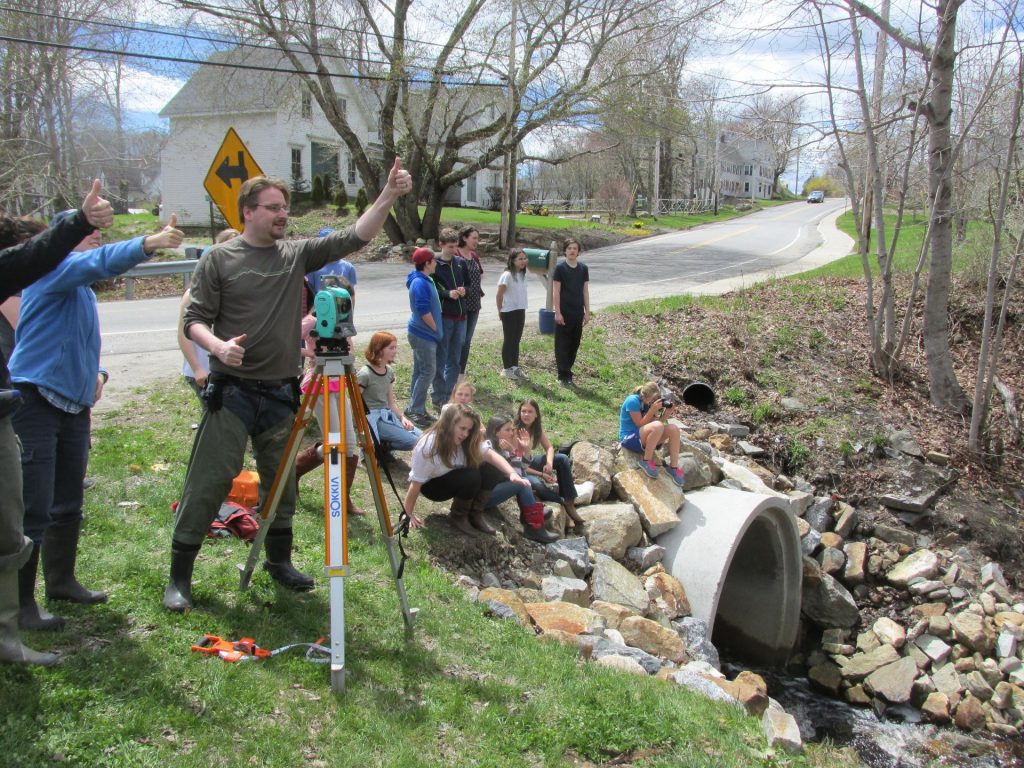 The surveying team explained to 8th grade student Zack U. about an additional "Z" coordinate, beside the familiar "X" and "Y", describing it as "angle".  The impromptu math lesson also brought in the concept of a graph's "origin"; all the measurements were referenced from the fire hydrant at the back of the parking area.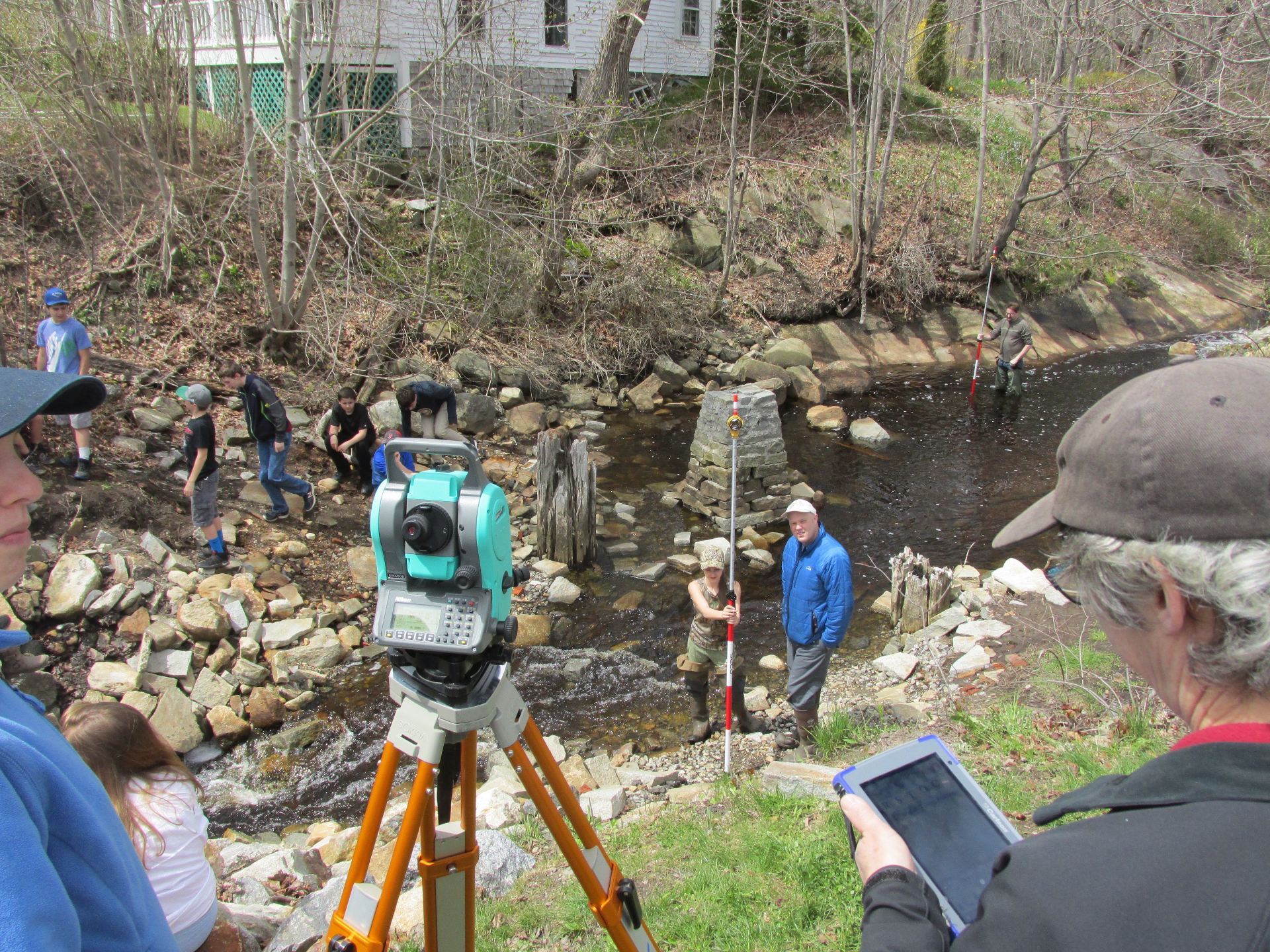 There was quite a lot of enthusiasm to see these professionals working in the field, taking up the cause of the returning alewives!
A special THANK YOU! to Ben Matthews and his team!