We are proud to announce our new podcast series…
"Natural Resource Stories – People and Places"
Stories and learnings highlighting our connections to and appreciations for our community of people and places
Our first episode is "Meadow Brook Preserve and Rainbow Smelt History"
(click here to link to a QR code to listen or go to https://anchor.fm/alison-england)
              (If you would like to read a transcript of our podcast, click here)
This spring, students learned about the special resource history of Meadow Brook Preserve, the newest preserve and trail in our town.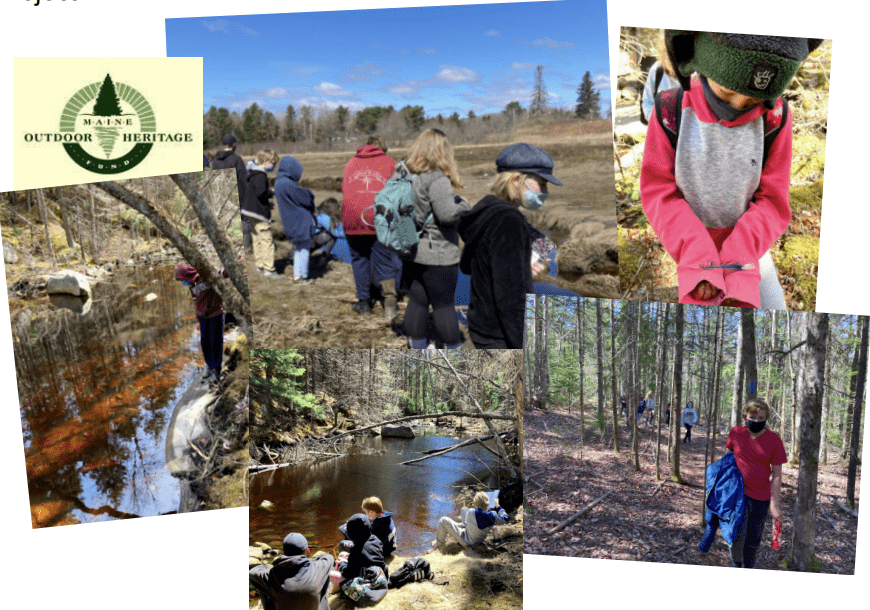 In this episode, local residents Randy Elwell and John Melquist spoke to St. George School students and shared stories about smelting when they were kids; but now, smelt are hard to catch since the St.George River doesn't freeze anymore, and smelt populations have been in decline since the 1980's. Join us to listen to the local history of smelt fishing around the peninsula, and smelt history in Meadow Brook Preserve.
We hope to create more episodes about special places and their natural and human history…If you have your own story to tell about a special place, please contact the St. George School.